The Journey to Convergence (#MYJTC) project focuses on striking a balance between our strengths and weaknesses hoping there are some useful synergies in each of our paths to convergence we can all learn from. I look to provide both tools and inspiration while finding the same for my own Journey. I hope to both Mentor and be Mentored.
A BRIEF BIO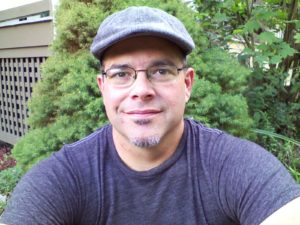 Mike Gusky (aka Gus) is first and foremost the proud father and stepfather of seven. He is also a seasoned business leader and entrepreneur with 20+ years of leadership experience.  Utilizing a bias to success and just plain hard work, Mike has racked up over $40MM in efficiency savings, cost reductions, and inventory reductions for his various employers over the years.
Mike is a proud veteran of the U.S. Army having served in Operation Desert Storm as a member of Military Intelligence.  We could tell you more but then we'd have to kill you.  🙂
Mike has owned and operated on top of his normal day job(s):
Commercial Real Estate (Rentals)
Residential Real Estate (Rentals)
Retail Stores
Surplus Liquidation Outlet
Wholesale consumer goods dealership
Bar/Nightclub
Web Hosting
Each venture provided invaluable insight and experience for Mike while he looked for that right project for his skills and passion. Some people play golf, Mike starts businesses.
Mike and family most recently launched perQify, providing Loyalty and Text Marketing services to Locally owned businesses and also has a few other projects in the planning phases.
You can contact Mike here.