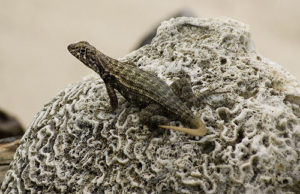 (The war against the part of my brain that wants to hold me back and looks to keep me average continues.  So does the correspondence.  If you are new to the discussion you can catch up here.)
YOU GOT SERVED!
Dear Lizard Brain,

"YOU GOT SERVED!"

"YOU FELL FOR THE BANANA IN YOUR TAIL PIPE!!"

"YOU'RE GOING DOWN LIKE A LAWYER ON A HUNTING TRIP WITH DICK CHENEY!!!"

"YOUR GAME IS LIKE MOLDY SWISS CHEESE, FULL OF HOLES!!!!"

"I AM LIKE TIME… I CANT BE STOPPED!!!!!"

But I digress…

The last three weeks have been rough for you.  Your weapons have been ineffective.  You continue your constant barrage but to no avail.

"This diet sucks, eat something tasty!" –

Actually worked a few times but guess what – down two more pounds.

"Ha, you are at home for a while, how are you going to workout?" –

Small and deliberate actions:

Dumbells under the desk for those long conference calls.

Plenty of self contained weight to get good results out of some pushups.

Situps and crunches – ouch you hate that don't you!

Walks at lunch – when there isnt a conference call.  Coming soon – runs at lunch!

"No time, no time, stick to the norm, stop adding things to do!" –

Organize, adjust, and make good use of the available time:

Subscriptions growing

Posts flowing

Beta site of project #2 – complete

 " The red tape is out of control.  Go get a pack of cigarettes.  It will make you feel sooooo much better!" – Not this time.  FIVE MONTHS SMOKE FREE and going strong.

The outlook is bleak for you, Lizard Brain.  I am definately a child of nature with the seasons driving my energy levels.  Spring and Summer bring a burst of energy that may just be your final demise.

Talk to you soon.

Brazen and energized,

Mike
How are you battling your Lizard Brain?  What small and deliberate steps can you take to push through the dip and accomplish things you have always been capable of but unable to get into motion? 
CHIP AWAY AT THE RESISTANCE!